While in Barcelona i visited BAC!, the contemporary art festival located mainly at the CCCB center.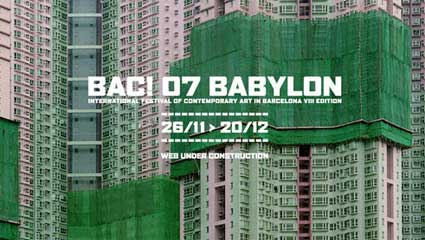 Poster of the festival featuring a photo from Michael Wolf's series "Arquitecture of Density"
This year the theme "Babylon" aims to draw parallels between today's city and the ancient Babylon, which used to be the largest city in the world from ca. 1770 to 1670 BC, and again between ca. 612 and 320 BC.
This year BAC! Festival attempts a radiography of modern Babylon, where multiculturalism, grand offers and good restaurants coexist harmoniously alongside social inequality, poorness, ghettos, marginalization, housing and mortgage problems. A handful of installations, plenty of photographic works and video art pieces.
My selection is below but if you want to read more about the exhibition, BAC! generously put the whole catalog online for you to download, browse and read. It's in castellano and catalan, with english translation at the end of the PDF booklet.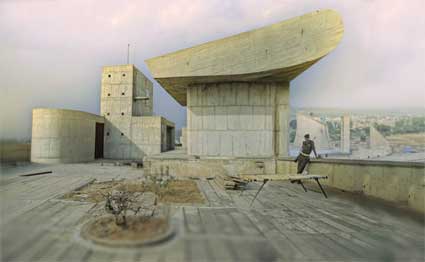 Photo Julio Soto Gurpide
I was fascinated by Julio Soto Gurpide's photo series On Common Grounds which portrays places that symbolize fallen modern utopias.
India: The city of Chandigarh, designed by Le Corbusier as the political and administrative centre of the new India, is today the playground of ragged children.
Former-Yugoslavia: Thousands of neighbours share the walls of an imperfect communist dream in Mamutica (Mammoth, sometimes known as Mamut), the largest building (by volume) in Zagreb and Croatia, as well as one of the largest apartment blocks in Europe. This apartment complex was built in 1974 in Novi Zagreb.


Photo by Julio Soto Gurpide
Brazil: Despite their promise to bring prosperity to the jungle zone, the petrolific landscapes of Cubatao have resulted into a contaminated area where it is impossible to breathe.